New digital marketing challenges surface on a nearly daily basis. Video marketing is no exception. With Google and Facebook continuing to drive video usage and adoption, marketers are investing heavily in video content. In fact, streaming videos online consumes 82% of total internet traffic in 2022. But what does the future hold for video marketing? Will social media platforms continue to pivot toward video? What other emerging technologies will affect how we produce and distribute video content? As new challenges arise, it's important that your strategy continues to evolve and remain relevant. The continual change in the digital space can be overwhelming and challenging for marketers who are constantly coming up with new ideas for staying ahead of the curve. But by identifying potential challenges before they occur; you can proactively create a plan that ensures your future success as an organization. Especially when it comes to using corporate video production to drive your messaging and engage global audiences. 
What are challenges in video marketing that we need to pay attention to?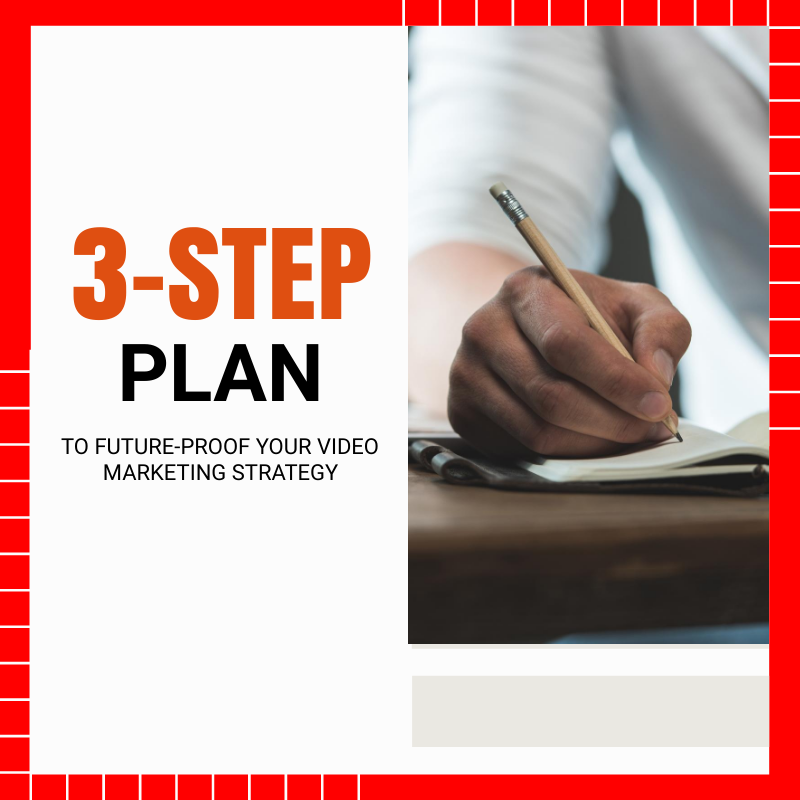 As marketers, video can play a pivotal role in the marketing matrix. To that end, as you think about producing video content that drives sales and customer experiences these are some of the challenges to think about:
Think realistically about the resources you have at your fingertips to produce your next corporate video production, or brand film as you think about your video marketing strategy. Do you have the right resources internally or do you need a trusted video production partner?
Building the right skillset: It's important that your team has the appropriate skills and experience to properly execute your video marketing strategy.
A well produce video marketing strategy requires creativity. Think about how video can tell your story. It's often something that can have many uses for an organization and requires creative thinking both in how to strategically use it. And also, what formats and styles to utilize to leverage these tools effectively. 
Be mindful of the brand: Whatever kind of video production you're coordinating. Whether it's a live broadcast, a brand film, or a recruiting video. It's important to make sure your video content is consistent with your brand.
Not all platforms are created equally. Think about where you're going to post the video content, the intended audiences, and style. Videos produced for your sales and marketing efforts may be very different than those produced for your social channels – or with the right approach you can simultaneously create content for both avenues.
Deploying Your Content Video Marketing Strategy
Probably the biggest challenge for video marketing is the fact that marketers have to produce more video content. The good news is that this challenge can be viewed as an opportunity to produce higher-quality content that your audience will love. In order to increase your video content, you'll need to increase the frequency at which you create videos. This could mean producing videos that are shorter in length, but more frequent. Or, it could mean producing longer-form videos that are published less frequently. The key is to find the right balance for your brand, audience, and goals. The fact of the matter is that this answer may very well vary within the organization and how each department is seeking to utilize video marketing.
Your video content marketing strategy should reflect the goals of your video content campaign. The most common goals for video content campaigns include driving traffic, increasing brand awareness, delighting customer, and increasing conversions. Visually appealing videos are the most effective at driving traffic. If your goal is to drive traffic to your website or a landing page, you'll want to ensure that your video is compelling and that it has an obvious call-to-action. Directing the viewer to your website or those resources that will further engage viewers.
Branded videos are the most effective at increasing brand awareness. In order to increase brand awareness, you want to make sure your video is easily recognizable as being associated with your brand. Conversion-focused videos are designed to encourage direct actions such as sign-ups and purchases. In order to optimize your video content for conversions, you'll want to keep your video as short as possible.
Video Production Technology
The way we produce video content is always evolving, which means that there are always new tools and technologies that can help us create better video content more efficiently. That being said, you need to identify the right video production tools depending on the goals of the project. For example, a broadcast from a tradeshow requires a different set of tools and team than say capturing a single camera narrative brand-film.
It's important that during pre-production and as you determine the kind of video content you are producing you concurrently think about identifying the right production solutions to bring your video marketing intiatives to fruition.
Bottom line
Video marketing is evolving and it's important to stay ahead of the curve by identifying potential challenges before they occur and planning for those challenges. The most effective way to do this is by creating a strategic video marketing plan that reflects the goals of your campaign and the future direction of the digital space.