Having a call-to-action in your corporate videos can help increase conversion rates significantly! A good quality corporate film inspires customer loyalty, increases conversion rates and promotes customer buying decisions. But how do you get someone to buy something after watching one of these films? How do you ensure that they go from watching to converting? The answer is through having effective call-to-actions in these brand films. Without them customers won't take any action after watching the video and all that hard work will go down the drain! Call-to-actions are proven techniques that help bring business growth!
Communicate your key message
People may not be aware of your product or services but effective call-to-action in your video can shift their awareness. A successful call-to-action in your film should clearly communicate your key message. It should also make it easy for people to buy or take the next step. A call-to-action should be an explicit instruction, telling the audience what specific action you are encouraging them to take. For example: make a purchase, book a demo, call a number, etc.
Explain the benefits, it is essential to always explain the benefits of your corporate video's call-to-action. It would help if people understood why they need to take an action and the benefits of doing so. Explain your call to action in the video and tell people why they should do something. Do not just tell them to do it; explain why they should do it. This will drive them to take the next step, which will mean the corporate video production will be a successful tool for your marketing efforts.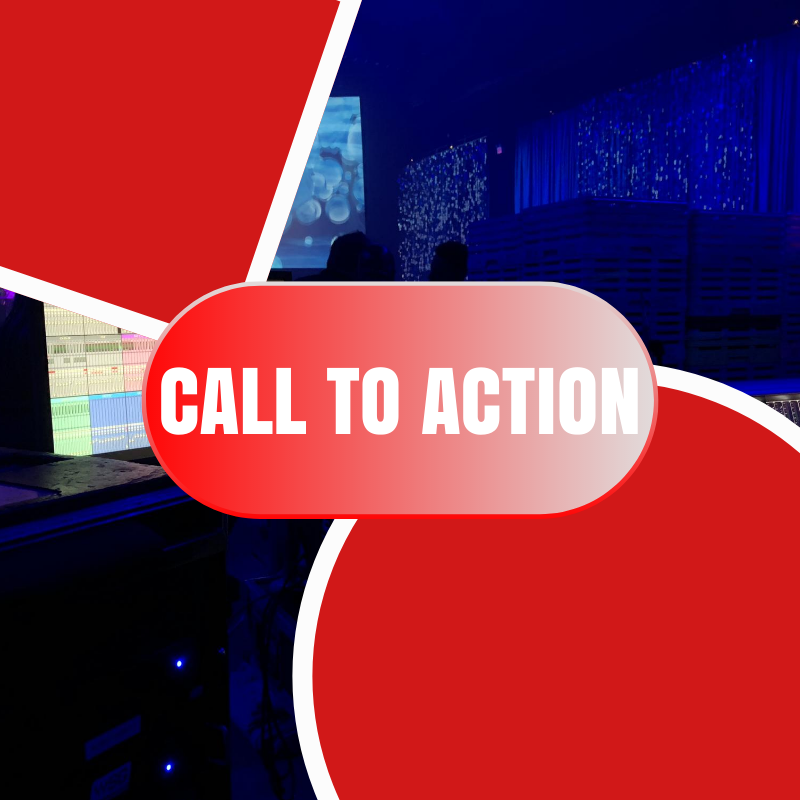 A few tips: Use "Now" in every call-to-action. "Now" is a very compelling word and accelerates your viewer to take immediate action. Repeat your call-to-action a few times in your video so people remember it. Do not be too assertive avoid using words like "buy now" or "call now", as these words can appear too pushy and hard to swallow. Instead of asking your customers to do something immediately, ask them to take the next step. They will be more open to your suggestion and conversion rates will be higher.
Make the call-to-action easily available.
You can even make the call-to-action a part of your website so that your audience doesn't have to watch the entire film. Having a call to action in your corporate film can increase conversions and help drive business growth. When creating your next corporate video, remember to include an effective call-to-action. Do not forget to include your call-to-action!
Provide User Benefits
Start thinking about the user benefits. What benefits would your viewers get from watching your video? Hint: every good video has a benefit.
Summarize key points. After you've proven your credibility and expertise, it's a good idea to summarize the key points of the video once more. Ask the viewer to take immediate action. Asking them to act right away increases the chances that they will.
Make it easy to find and easy to take action on.
After you've imparted your wisdom, provide the viewer with an easy way to find you. Remember, your viewers opted-in to watch your video. They chose you for a reason. Make sure they can find you when they need you.
Engage the viewer. Video is not a one-way communication medium. (Thank goodness.) Viewers can type comments, ask questions, and click links to other videos. Make it easy for them to do all of these things. Provide multiple call-to-action opportunities. These days, viewers have short attention spans, especially when watching online videos. Don't waste this great opportunity
Support branding
Provide a name and a face. As your video gets shared across the Internet, people want to know a little bit about who's behind the message. Make sure your viewers know who they are watching. Let your marketing take over once the video ends. Send viewers of your video to your landing pages, product pages, and sales channels. Let video marketing drive more leads and sales, and increase your conversion rates, too.
Create a sense of urgency
You can create a sense of urgency by suggesting a limited-time offer. Make sure your offer is relevant and appropriate to your audience. Give the viewer a reason to act. Even the best video in the world won't result in action without a suitable call to action. Your audience needs to know what to do with the information you're presenting.
Follow up. After you've made your call to action, make it easy for your viewers to take the next step. Don't make them search for your contact information. Include your contact information and website address in the closing credits.
Use the right CTA
. When you create your CTA, focus on your audience, not your product or service. Think about what action you want the audience to take. Do you want them to buy your product? Call you? Sign up for a newsletter? Use this information to create an effective CTA.
Create an effective CTA. A good CTA is short but powerful. Try to limit your CTA to a few words so it doesn't overwhelm your audience.
Play around with placement. CTAs are most effective when they're placed around your video content. Some CTAs work at the beginning of a video; others work better at the end.
Keep your CTA positive. Use positive reinforcement with CTAs, not negative ones. Don't use phrases like "Don't miss out on this" or "Act fast before it expires." Instead, use phrases like "Grab your copy today" or "Limited time offer." Test several CTAs. The best way to find out what works is to split test your CTA. Try different CTAs in different places in your video, then measure their performance.
 A compelling call to action is one of the most important elements of an effective video. If you can master the art of crafting an effective CTA, you'll significantly increase the number of leads and sales your corporate video content generates.