Whether you are NYC big business or a new "Mom and Pop" location, there's no denying the increased importance of showcasing your business through the power of video. Now, with the ease and availability of mobile communication, a more public image for your business is literally at your fingertips. The digital footprint your business leaves as its calling card is completely up to you, and as such there is increased importance in producing video content about your business that is professionally produced, and leaves a positive reflection on your customers and clientele. So, it would be wise to get some professional help along the way to accomplish that goal. Finding a top quality video producer in NYC, can be an important step in creating an image that will be visually pleasing for your clients while delivering an impactful message.
By hiring a video producer in NYC your business will be able to showcase it's successes and spread that message online and through your other marketing activities to a larger audience. Your communication success will come by working with a production company that understands the needs of your business. An established company will collaborate with you to create an image that represents the heart and soul of your business and can be reproduced for multiple format styles.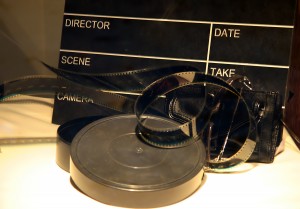 Here are three great ways a video producer in NYC can help you reach more people.
A Video Producer in NYC Can Help You Reach More People
1. Web Videos – Adding a video to your website could be the most significant tool in the promotion of your business. The video could follow almost any format you choose. Perhaps a video testimonial from a client could be added to your website, or a product video could be added to alert your clients about something new. By working closely with a video producer in NYC, you'll have personal attention to your production to ensure your video meets the needs of your business and captures your story.
2. Promotional videos – The ultimate goal of video production companies in NYC is to help you create a video that promotes the most meaningful aspects of your business. However, your promo video does not necessarily have to tout the merits of your entire company. Instead, the promotional material in your video could singularly highlight a new product or service that needs to reach your consumer market. Or it could highlight a new white paper, offering a new innovative way to share your findings, or capture an event and help reach geographically dispersed audiences that cannot attend. Whatever you seek to promote in your promotional video, should be tailored to your business needs, and reflect the values of your company.
3. Video for Podcasts – Podcasts about your business are an innovative way to reach clients both new and old. In many ways podcasts are easier than opening an e-mail or visiting a website, because podcasts do not involve any reading or scrolling to get to the end. Podcasts work because they are essentially audio or video files that can be downloaded by your clients and listened to/or watched while they are on the go. A good video producer in NYC will help you pick a great podcast topic and produce it in a way that supports your business.
Running a business in NYC is challenging. Finding a video producer in NYC to help you promote your business can be a worthwhile investment – if you choose the right one. So with a sound business plan in place and a way to reach your community, your business can find success.